Z - Past Trip - KS2: Skiing trip in Alpe d'Huez

In January 2020, we added a new addition to our residential visit; our Ski Trip to Alpe d'Huez in France. As a school we want to provide as many opportunities as we can for our children and a part of that is experiencing life in a different culture. After much consideration, and with support from our Governing Body, we secured a full weeks stay in Alpe d'Huez for 30 pupils to experience life in the Alpes skiing.

The visit itself took place in January 2020 spanning a full week from Saturday to Saturday. The cost of the visit included:
- Return flights from a London airport
- UK coach transfers to and from the airport
- Oversees transfers from the airport to the hotel
- 7 nights full board hotel accommodation
- Hot lunches daily (in addition to breakfast and dinner)
- 6 days ski equipment hire - skis, boots, poles and helmets
- 6 day lift pass
- 6 days, 4 hours ski tuition with the Ski School
- Fully Comprehensive Insurance
- Dedicated representative service in the resort
- Approved Safety Management Systems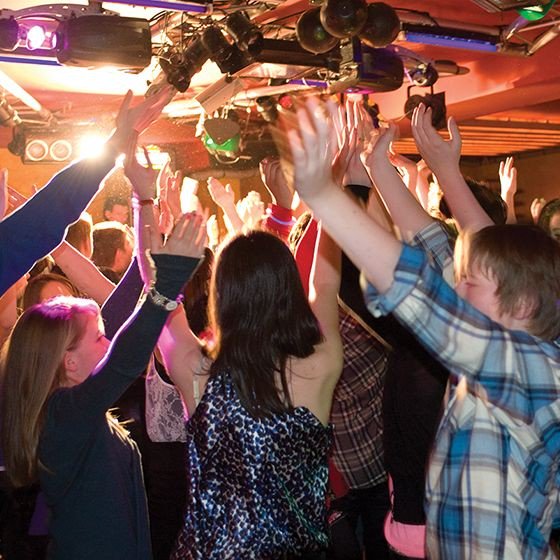 Whilst in France, we stayed in Vallee Blanche which is a SkiBound Hotel (Click on the name to watch a short video which highlights all that the hotel has to offer). It was centrally located in the resort so only a short walk to the lifts. The hotel had lots of in-house entertainment including a fully-equipped disco area, wi-fi access to keep the school connected with home and a bar area offering a range of shakes and mocktails. The hotel itself had 42 rooms, accompanying up to 160 guests. Our bedrooms were all located in the same area with children sharing between 2-6 children in each room.
Alongside their daily skiing, the children also took part in a range of evening activities which included: ice skating, swimming, karaoke, disco with glow sticks, bumboarding with hot chocolate, cinema night, crepe night and quiz night with prizes. These activities came at an additional cost that was previously booked and agreed with all parents prior to the visit taking place.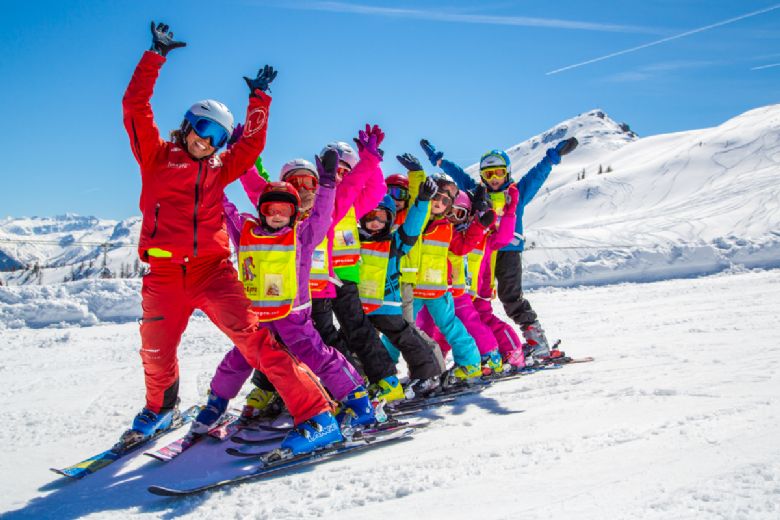 As mentioned previously, all of the children received 4 hours of tuition each day by the Ski School. This was 2 hours in the morning and 2 hours in the afternoon each full day that we are in Alpe d'Huez. The ski instructors met the children on the piste and helped them to develop their ski skills over the week. The class sizes were kept small to ensure excellent supervision. During the sessions the children will be taught:
- Carving and turning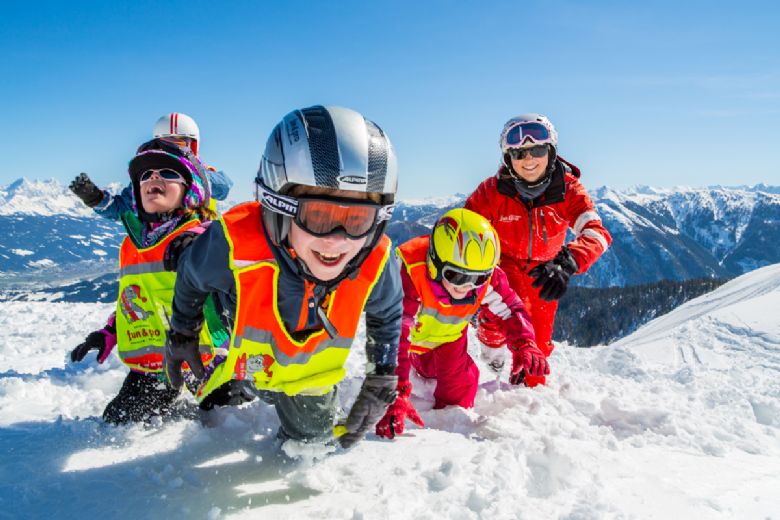 - Using the inside edge
- Rhythm
- Style
- Speed and control
- Jumps
As the visit took place in a different climate to that we are used to, Parents were provided with a 'Kit List' well in advance of the visit to prepare sufficiently. Children needed a Ski jacket, ski trousers and appropriate layers to keep them warm in the extremely cold weathers.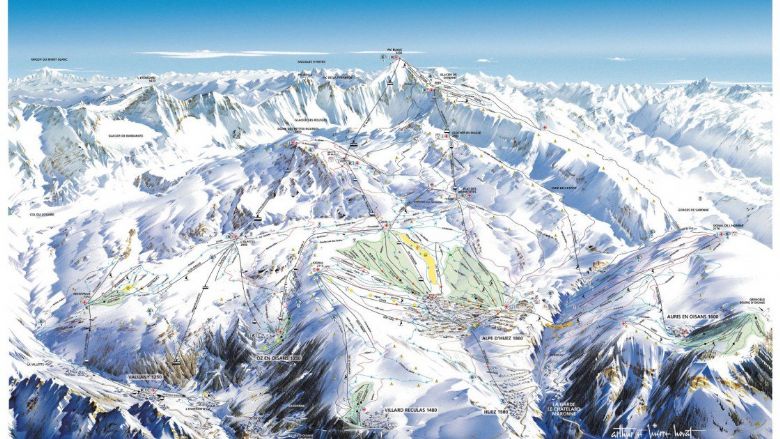 The Alpe d'Hues resort has over 250km of varied piste, 7 linked areas to choose from, awesome selection of apres-ski options and boasts the longest black run in Europe! Click here to watch a video with highlights of the resort Alpe d'Huez.
For more information about this visit, please see the Parents Information Meeting Powerpoint below.