Year 6

Dear Parents and Carers,
Welcome to the start of a new term and school year at Southfields! All of the years that your child has invested in Southfields have built up to this final year, which will demonstrate the amazing progress that they have made – academically, personally and socially - and prepare them for the next big step on their educational journey. The way in which children change, develop and mature in Year 6 is remarkable and we look forward to being a being a part of that process. They start off as young buds and leave as blossomed flowers, grown up and ready to stand on their own two feet. We are confident that each child will make their own wonderful transformation and leave our classrooms as stronger, more confident learners.
We have a fantastic team in Year 6 and we will all continue working hard to ensure your children have an engaging, memorable and safe time with us. We are really looking forward to meeting you all and having a wonderful year together. Please take your time to read through this information to hear more about the topics we will be focusing on this term, as well as lots of important information about routines etc. on the other pages.
Meet the Team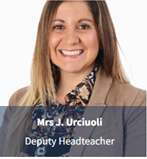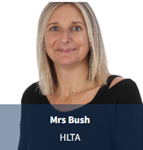 Mrs Marsden - Year 6 Teacher, Year Leader and Mathematics Lead
Dr Tether - Year 6 Teacher / Arts Leader
Miss Ticehurst - Year 6 Teacher / Science Team
Mrs Urciuoli - Supporting Teacher in 6KT (Fridays) / Deputy Head
Mrs Isnovoiu - Teaching Assistant in 6DM
Mrs Bush - Teaching Assistant in 6KT
Mrs Nespoli - Teaching Assistant in 6JT
Mrs Quinn – Teaching Assistant in 6JT
Important Information:
Our topics this term:
English - Narrative writing based on Varmits by Marc Craste and Non-Fiction writing based on Kaspar: Prince of Cats by Michael Morpurgo.
Maths - Place Value, Calculations, Fractions
Science - Evolution and Inheritance, Living Things and their Habitat
History – What does the census tell us about our local area? (Based on the Victorian era.)
Geography – Why does population change?
RE - Stories of Faith, The Torah and Commandments; What it means to be a Christian?
Art - Art and Design Skills
RE - Stories of Faith, The Torah and Commandments; What it means to be a Christian?
Art - Art and Design Skills
DT - Textiles
Music - Advanced Rhythms and Dynamics, Pitch and Texture
PSHE - Family and Relationships, Heath and wellbeing
PE - Netball and Matching and Mirroring
French - Sports and the Olympics, French House
Start of the school day:
Children will enter school through the Year 5/6 gate.
The gate will be open at 8.35am until 8:45am with registers closing at 9.00am.
End of school day:
School finishes at 3:15pm and the children will need to be collected from the Year 5/6 playground.
Children are allowed to walk home from school by themselves if you have completed the online permission form on our school website and they have received the walking home pass.
Bike Permits
If your child rides a bike to school and keeps their bike locked in school grounds, you will need to apply for a bike permit. If you would like to apply for a bike permit simply complete the online permission form on our school website. The school has limited spaces so will be allocating these to pupils who live the furthest away from school. The school will be handing out the permits in September. There will be no bikes allowed on the site until then due to a safe return on the first few days. Once the permits are allocated, a space will be given and guidance on using it safely.
Uniform:
Children should wear their school uniform for four days a week and PE kit on their class PE day. Children can still wear their own clothes on their birthday.
PE:
6DM and 6KT will do PE on a Thursday. 6JT will do PE on a Friday. They are to continue to come to school in their kits on that day like they did last year. Please ensure they are following the school's dress code for PE. This should be black or blue trousers and jumper and a plain white t-shirt. The lessons will take place outside wherever possible so please make sure the children are dressed appropriately for this. Children must have their hair tied up for PE sessions and no jewellery is allowed in PE for health and safety reasons.
Bags, Stationary and Water Bottles:
Your child may bring in a bag that can be stored on their personal peg in the cloakroom. Your child will receive a school water bottle. This should then be taken home, washed and returned to school each day filled up with water.
Water bottles can be re-filled with drinking water in the classroom during the day.
Lunch:
If your child has a packed lunch, they can bring it in a lunch box or in a plastic bag. We do recommend keeping ice packs with the lunch to keep it cool and fresh. The children will be eating in the hall, or if the weather permits, outside.
If your child is having a hot dinner at school this must be booked in advance. Mrs Buck will not be able to book meals on behalf of parents anymore due to Data Protection, therefore you must book your child's meal. If you do not book a meal, then you will need to provide one and bring it into school.
Snacks:
We encourage the children to bring in a piece of fruit or vegetable for break time. No other snacks are allowed. This needs to be brought separately to their lunch.
Home Learning:
In Year 6, home learning expectations are as follows:
Reading (4 x a week minimum) - this is to be recorded in their reading diary

Spellings will be sent home and tested on the day relevant to your class. They should practise these 4 x a week in their L.C.W.C book (please see more information below)

Maths or English Homework will be set online using Spelling Shed and IXL.

Times tables should be practised weekly on Times Table Rockstars.

A creative topic homework piece will be set to complete each half term.

Now that the children are in Year 6 they will be encouraged to take ownership of their own home learning. We will monitor this weekly and children who persistently are not completing it will be asked to complete it in their own time to ensure they do not fall behind or miss out academically.
Spelling:
This year, we will continue to use Spelling Shed to support spelling learning at Southfields. Each child will receive a log in for this online resource where they can practise the spellings online in game type formats. The children will still receive a purple book (L.CW.C book) with a hard copy of their spellings in for them to handwrite them, use them in sentences or any other strategy from the spelling menu that they may find useful.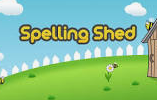 Online Resources:
Your child will have access to the following sites: Spelling Shed, Times Table Rockstars, Purple Mash, IXL and Espresso. We recommend that your child uses their membership given by the school to the best of their advantage by thoroughly exploring these websites at home. These are amazing and can really help to support and enhance home learning. The children will keep their logins and passwords for online resources throughout their time at Southfields so should have these already and they will be stuck into the front of their reading log.
Class Dojo: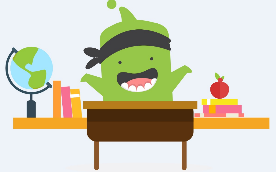 We love to use Class Dojo to communicate with you. Please do make sure you are connected to Class Dojo and please keep an eye on Class Dojo for day-to-day class and whole-school information, photos and updates. A key priority of ours is the relationships between teachers and adults at home to ensure that the children are fully supported at home and at school. Please do not hesitate to communicate with your child's class teacher or year leader through Class Dojo. It should be noted that this tool is to be used in an appropriate and friendly way. We also have set 'work hours' in order to allow teachers to switch off from work in the evenings. Some teachers may reply in the evenings but this is the choice of each teacher and should not be expected. We hope you can all support us with this so that we can continue to use this helpful online tool.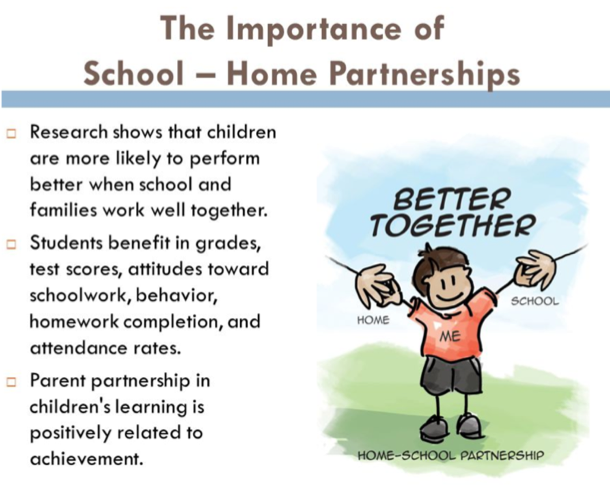 ​
We understand that there is a lot of information, so please feel free to read it more and contact your class teacher if you have any further questions. We will always try our best to help you.
Yours sincerely,
Mrs Marsden, Dr Tether and Miss Ticehurst
.............................................................................................................................................................