Year 5

Meet the team:
5DS - Miss Schofield Year 5 Leader and Mathematics Leader
5NT - Mrs Thomas Year 5 Teacher
5JT - Miss Ticehurst Year 5 Teacher
Teaching Assistants:
Mrs Isnovoiu - 5DS, Mrs Arnold - 5NT, Mrs Nespoli and Mrs Quinn - 5JT
Our subjects this term:
English - Cosmic: fiction narrative, The Nowhere Emporium: fiction narrative and Mars Transmission: non-fiction journal
Mathematics - Place Value, Addition and Subtraction, Multiplication and Division and Fractions
Science- Space and Earth
PE- Dance and Hockey
RE- Understanding stories and beliefs of different religions – Words of Wisdom. Whose World is it?
History- Anglo-Saxons
Geography- Changes in our Local Area
Music- Composition Notation and Blues Music
Art- Formal Elements of Art
Design and Technology – Electrical Systems
Modern Foreign Languages – French – Monster Pets: Nouns, Verbs and Adjectives
PSHCE- Families and Relationships and Health and Well-being
Computing – Coding, Online Safety, Spreadsheets and Databases
Start and end of the school day:
Children need to arrive to school between 8:35am and 8:45am. Children must be dropped off at the Year 5/6 Playground gate and there will be members of staff to help children to their classrooms.
At the end of the day, children will be picked up at 3:15pm from the Upper School Playground (the one near the large field). Parents should please wait in the assigned squares on the playground.
Children are permitted to walk home independently but for this to happen, an online permission form needs to be completed and the child will be issued with a walking permit.
Children are allowed to bring in a scooter or bike, but again, a permit needs to be applied for using the online form issued on Dojo by Mrs Dale
Our Daily Timetable:
8:45 - 9:00 - Morning work based around developing and improving basic skills for English and Maths
9:00 -10:30 - Reading and English
10:30 - 10:45 - Break Time
10:50 - 12:20 Maths, spellings and times tables
12:20 - 13:20 - Lunch
13:20 - 15:00 - A combination of foundation subjects. Each week there will also be one lesson of PE, one afternoon of Science and one hour of Computing. Throughout the term there will also be a mixture of PSHE, Music, Art, History, Geography, French, DT and RE.
School Uniform:
Children should wear their school uniform for three days a week, an outdoor PE kit for one day (Wednesday) and their own non-uniform on a Friday.
PE:
Year 5 PE will be on a Wednesday. Children must have their hair tied up for PE sessions and no jewellery is allowed in PE for health and safety reasons. If your child wears stud earrings and cannot remove these themselves, we recommend that you remove these before your child comes into school. Please can you ensure your child is wearing PE kit that is suitable for the weather as this will be outside wherever possible.
Bags, Stationary and Water Bottles:
Your child can bring in their book bag or backpack for their homework, water bottle and lunch box. Your child will receive a school water bottle. This should then be taken home, washed and returned to school each day filled up with water. Water bottles can be re-filled with drinking water in the classroom during the day.
Lunch:
If your child has a packed lunch, they can bring it in a lunch box or in a plastic bag and put it on the lunchbox trolley assigned to their class. We do recommend keeping ice packs with the lunch to keep it cool and fresh. The children will be eating in the dining hall with their year group only.
If your child is having a hot dinner at school this must be booked in advance. Mrs Buck will not be able to book meals on behalf of parents anymore due to Data Protection, therefore you must book your child's meal. If you do not book a meal, then you will need to provide one and bring it into school.
Snacks:
Children are allowed to bring in a snack for break time which must only be a piece of fruit or vegetable. No crisps, chocolate or cakes are allowed. Their snack needs to be brought in separately to your child's lunch (if they have a packed lunch too).

Home Learning:
In Year 5, home learning expectations are as follows:
· Reading (3-4x a week minimum) - this is to be recorded in their reading diary
· Spellings will be sent home and tested on the day relevant to your class below. They should practise these 3-4x a week in some way (please see more information below). The children can also practise online using Spelling Shed.
· Times tables (3-4x a week minimum) using TTRS and the PIXL Times Table app
· Maths or English Homework will be sent home weekly on a Friday.
· Each half term, your child can complete a creative project. The range of activities can be found on their homework menu which is in the front of their blue homework book. Now that the children are in Year 5, they will be encouraged to take ownership of their own home learning. We will monitor this weekly and children who persistently are not completing it will be asked to complete it in their own time to ensure they do not fall behind or miss out academically.
· All children are given their login information at the start of the term so that they can access the wide range of online resources available. We highly recommend and encourage the children to use these resources little and often particularly ixl.com. This website enables the children to further practise, consolidate and be challenged on an English and Maths skill they have learnt.
Class Dojo: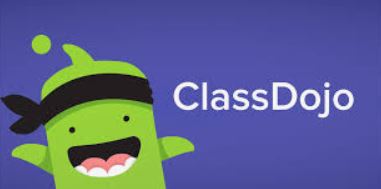 We love to use Class Dojo to communicate with you at home and it is our main form of home-school communications. Therefore, it is extremely important to please make sure you are connected to Class Dojo and keep an eye on Class Dojo for day-to-day class and whole-school information, photos and updates of our fun learning, updates on your child's behaviour and messages from the class teacher.
A key priority of ours is the relationships between teachers and adults at home to ensure that the children are fully supported at home and at school. Communication is a crucial part of this process so please do not hesitate to contact your class teacher or the year leader if you have any questions, comments or worries.