Year 3
Welcome to the start of a new year at Southfields, which marks the beginning of your child's transition into KS2. We hope you all had a lovely Summer. It is going to be a fantastic year, the whole team is looking forward to teaching as well as caring for your children. We have a fabulous team in Year 3 and will all continue working hard to ensure your children have a positive, engaging and safe learning environment. Please take your time to read through the information below to discover more about the Year 3 curriculum and further important information about the current rules and routines in school.
In Year 3, we believe that our children should not only achieve their best academically but also develop a thirst for knowledge, and independent learning skills, foster a love of learning, and gain lifelong learning skills for the ever-changing world around us.
As a Voice 21 school, our curriculum enables children to develop their communication skills by supporting our view that Communication is Key. This is achieved through books, reading, speaking and listening, debates, and expressive arts; after all, reading is a passport to countless adventures. The curriculum provides children with creative and memorable experiences that build children's aspirations demonstrating possibilities for their future lives. All of this is underpinned by our key beliefs – believe in yourself, value others, smile, shine, be happy.
Important information:
Arrival and pick-up times
Children need to arrive at school ready to start learning at 8:35. Registration closes at 8:45. The children will enter school through their classroom doors. Your child will then put their belongings in the cloakroom area and make their way to their classrooms.
Year 3 pupils will be picked up at 3.15 p.m. You will need to please pick your child up from outside the Year 3 classrooms. We ask that you arrive at the pick-up time promptly, ready to collect your child.
Uniform:
Children should wear their school uniform for four days a week and their outdoor PE kit for one day. Children need to please wear suitable black school shoes, no trainers or high heels, please.
Monday - School Uniform
Tuesday - 0utdoor PE kit (for example, plain white t-shirt, black/grey/dark navy shorts or joggers, sweatshirt/jumper (or tracksuit) and trainers)
Wednesday - School Uniform
Thursday - School Uniform
Friday - School Uniform
PE:
Our PE lessons will take place on a Tuesday - children need to come into school wearing an outdoor PE kit on this day. Children must have their hair tied up for PE sessions and no jewellery is allowed in PE for health and safety reasons. If your child wears stud earrings and cannot remove them themselves, we recommend that you remove them before your child comes into school.
Lunch:
If your child has a packed lunch, they can bring it in a named lunch box. All packed lunches will be kept on the school trolley outside the classroom. All lunches, packed lunches, and hot dinners will be eaten in the Dining Hall.
Unlike in KS1, Year 3 (as well as all year groups in KS2) school dinners are to be paid for unless you are entitled to Free School Meals. If your child is having a hot dinner at school this must be booked in advance. Mrs Buck will not be able to book meals on behalf of parents anymore due to Data Protection, therefore you must book your child's meal. If you do not book a meal, then you will need to please provide one and bring it to school.
Snacks:
If your child would like a snack at break time, this needs to be brought in, unlike in Year 2 where they are given government-funded fruit. This needs to be a healthy snack and brought in separately from your child's lunch (if they have a packed lunch too). Please also send your child with a named water bottle.
Home Learning:
In Year 3, we expect children to practise their Reading every day and their Spellings and Times Tables at least four times a week at home. Children will be given home learning books for Reading and these need to come to and from school daily. They will also be given a spelling book, but this will stay in school as they will have an online login to practise spellings on 'Spelling Shed' at home. Your child's home learning will be monitored. You could also record your child's reading as evidence of their progress and upload it to their Dojo Portfolio page.
Please see individual Class Dojo pages for more information on when spellings/ tables are tested and new ones are given out.
Reading:
Children will bring home two books from school, one book will be a recommended book based on their reading stage, which needs to be brought into school daily. The second book will be a 'reading for pleasure' book to take home. These 'reading for pleasure' books are either from our class book corner or are a 'love heart' book ('love heart' books have a heart sticker on them and these live in our corridor, they are updated regularly as we discover new and exciting book releases'). The pupils can also bring home a cuddle book which is to be read and enjoyed with an adult.
The children can keep their reading-for-pleasure books at home for the week, or they can bring these into school each day with their book band book if they'd like to, these 'reading for pleasure' books are going to be swapped once a week to encourage and promote the love of reading.
All books taken home will be logged. If your child has not finished their book that week, they can keep their book the following week and hand it in on the following Friday.
Online Resources:
Your child will have a membership to the following sites: Spelling Shed, Bug Club (on Active Learn), Times Table Rockstars, Purple Mash, IXL, Numbots and Espresso. We recommend that your child uses their membership given by the school to the best of their advantage by thoroughly exploring these websites at home. These are really amazing and can really help to support and enhance home learning. Children's login details containing usernames and passwords will be sent home.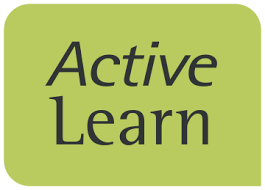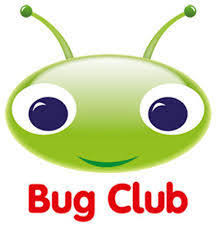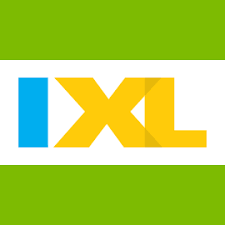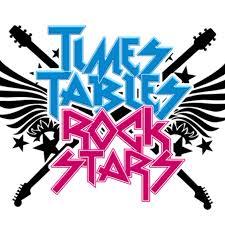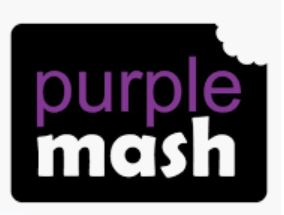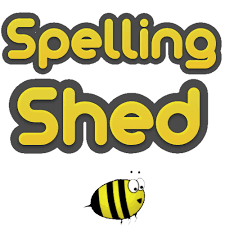 We understand that this is a lot of information to take in, so please feel free to contact your class teacher or year leader if you have any further questions, as always we will try our best to help you.
The Year 3 Team