Year 3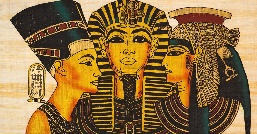 Our topic this term: Sticks, Stones and Mummified Bones
​ Let's hop into the Year 3 time machine together and travel back in time to experience an epic journey of discovery, survival and development.
We'll start by travelling back to the land of Ancient Egypt. We will explore how the Ancient Egyptians lived their everyday lives, leading us to where we are today. We will discover key parts of Ancient Egyptian life through historical enquiries and by exploring religious beliefs and artefacts. We will find out about how Ancient Egyptians communicated to others through learning about and re-creating glorious Music and Art. In Science we will explore all things 'light' and will consider how light was crucial for Ancient Egyptians to build their lives and survive.
In our second half term we will build upon our knowledge of this era through learning about a different civilisation that lived around the same time as the exciting Ancient Egyptians. These are indeed the civilians of the Stone Age, Bronze Age and Iron Age! Here you shall join us as we consider the differences of how people lived in these times, how tools were used and developed to support survival and how humans evolved to meet the needs of their environment. Our Scientific learning will teach us about how animals and humans need to eat and adapt to survive.
Throughout the year we will be asking and answering, 'How do civilisations change over time?' relating this question to ourselves and how we live. In Year 3 we aim to build knowledge through exciting learning opportunities and practical experiences we will always remember. We cannot wait to start this adventure with you.
Important information:
Arrival and pick up times
Children need to arrive at school from 8.40am with the gates closing at 8.55am. Registers close at 9am. Children need to be dropped off in the morning at the school gate by the red and white barrier (as shown below). Parents will not be permitted into school in the morning unless organised by the Inclusion team as part of a reintegration plan.
Your child will then be guided by coloured lines on the pavement and year group staff as they walk to their classroom in a line socially distanced from pupils in Year 4. Your child will be guided to follow the colour-coded walkways, carefully keeping on lines and not in the marked car park area, until they reach the green gate next to the main school office, which leads to the Year 3 classrooms.
Uniform:
Children should wear their school uniform for four days a week and their outdoor PE kit for one day (Friday). Children need to please wear suitable black school shoes, no trainers or high heels please.
Monday - School Uniform
Tuesday - School Uniform
Wednesday - School Uniform
Thursday - School Uniform
Friday - Outdoor PE kit (for example, plain white t-shirt, black/grey/dark navy shorts or joggers, sweatshirt/jumper (or tracksuit) and trainers)
PE:
All Year 3 classes will have PE on a Friday so children need to please come into school in outdoor PE kit on this day. Children must have their hair tied up for PE sessions and no jewellery is allowed in PE for health and safety reasons. If your child wears stud earrings and cannot remove these themselves, we recommend that you remove these before your child comes into school.
Lunch:
If your child has a packed lunch, they can bring it in a named lunch box. All packed lunches will be kept on the school trolley outside of the classroom. All lunches, packed lunch and hot dinner, will be eaten in the KS2 hall.
Unlike in KS1, Year 3 (as well as all year groups in KS2) school dinners are to be paid for unless you are entitled to Free School Meals. If your child is having a hot dinner at school this must please be booked in advance. Mrs Buck will not be able to book meals on behalf of parents anymore due to Data Protection therefore you must book your child's meal. If you do not book a meal, then you will need to please provide one and bring it into school. Due to Covid19 and planned movement around the school with year group bubbles, we cannot provide meals that have not been booked as it would be a health and safety issue for other year groups with their timetables.
Snacks:
If your child would like a snack at break time, this needs to please be brought in, unlike in Year 2 where they are given government-funded fruit. This needs to please be a healthy snack and brought in separated from your child's lunch (if they have a packed lunch too).
Home Learning:
In Year 3, we expect children to practise their Reading every day and their Spellings and Times Tables at least four times a week at home. Children will be given home learning books for Reading and Times Tables and these need to come to and from school daily. They will also be given a spelling book but this will stay in school as they will have an online login to practise spellings on 'Spelling Shed' at home. Your child's home learning will be monitored. You could also record your child reading as evidence of their progress and upload it to their Dojo Portfolio page.
Please see the information about your class home learning below:
3JA (Mr Addison's Class) 3CF/EPM (Mrs Ferrara and Mrs Millington's Class)
New spellings and Times Tables will be given out on a Monday each week and children will be tested on a Monday.
3EM (Miss Mescall's Class)
New spellings and Times Tables will be given out on a Thursday each week and children will be tested on a Thursday.
Online Resources:
Your child will have a membership to the following sites: Spelling Shed, Bug Club (on Active Learn), Times Table Rockstars, Purple Mash, IXL and Espresso. We recommend that your child uses their membership given by the school to the best of their advantage by thoroughly exploring these websites at home. These are really amazing and can really help to support and enhance home learning. Children's login details containing usernames and passwords will be sent home.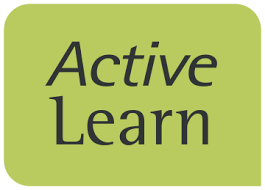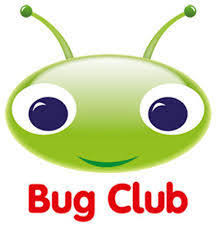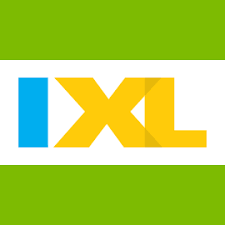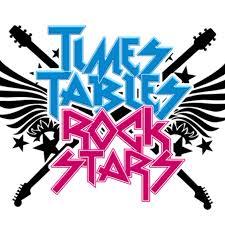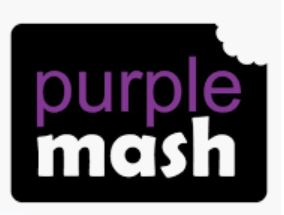 The Year 3 Team