Year 2
Welcome to Year 2
Welcome to the start of a new term and school year at Southfields! We hope you have all had a lovely summer holiday. We are so excited to welcome you all into Year 2.
We have a fantastic team in Year 2 and we will all continue working hard to ensure your children have an engaging, memorable and safe time with us. We understand that starting a new school year at this time may feel slightly different, but the Year 2 team are all here to help everyone to feel as at ease as possible and to help the children to adjust to the new school routine. We are really looking forward to meeting you all and having a wonderful year together. Please take your time to read through this letter to hear more about the topics we will be focusing on this year, as well as lots of important information about new rules and routines on the following pages
We have a dedicated and experienced team to support your incredible children. They are as follows:
2CW - Mrs Welsh (Year 2 Lead), Mrs Sammons and Miss Gray
2LM - Miss MacGregor and Mrs Jenkins
2KT - Miss Tangl (SENCO), Ms Plummer and Ms Brown
Mrs Welsh (Year 2 leader)
Miss Tangl. (Class teacher)
Miss MacGregor (Class teacher)
Miss Wilson (Key Stage 1 leader)

Our subjects this term:
English- Little Red Reading Hood; Owl who was afraid of the dark; Great Fire of London and a Meerkat Christmas
Mathematics- Place Value, addition and subtraction and shape
Science- Use of Everyday Materials
PE- Dodging and linking, pathways and hand skills
RE- Harvest and Christmas
History- Schools in the past
Geography- Would you like to live in a hot or cold place?
Music- Musical Me and Orchestral Instruments
Art- Formal Elements of Art
Design and Technology
Modern Foreign Languages – Italian (taught by an external provider focusing on different small groups each week)
PSHCE- Families and Relationships and Health and Well-being
Home learning and support will continue to play a vital role in your child's learning. You should all be connected with your Year 2 teacher via Class Dojo where you will be able to access the class stories and message members of staff.
Please keep an eye on Class Dojo for updates on your child's behaviour, daily information and posts about your child's day at school. As you will be aware, there have been changes to the school's rules, routines and expectations so please also keep an eye out for whole school posts.
A key priority will be the relationships between teachers and parents to ensure that the children are fully supported at home and at school. Communication is a crucial part of this process so please do not hesitate to contact your teacher, myself or Miss Wilson (KS1 Leader) if you have any questions or worries.
Mrs Welsh (Year 2 Leader)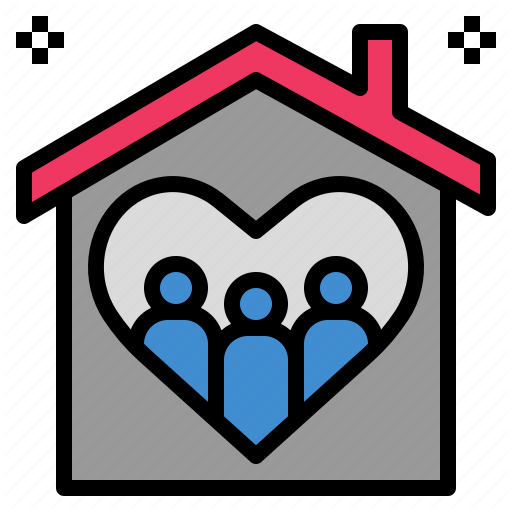 Important Information...
Drop off and pick up times
Children need to arrive at school between 8.35am and 8:45am. The school has been required to introduce a longer day due to recent government requirements on the length of the school day. Children must be dropped off in the morning at the school gate by the red and white barrier (as shown below). They will then follow the yellow Year 2 line as shown in the picture until they reach the green gate by The Beach Area where they will be greeted by a member of staff and shown into their classrooms.
Uniform
Your child should wear school uniform for four days each week and their PE kit for one day (Tuesdays). Your child can wear their PE kit all day on Tuesdays. Please ensure your child always brings a warm coat to school and wears suitable shoes.
PE: Tuesdays for CW
Monday for KT
Thursdays for LM)Please ensure your child wears a warm PE kit such as joggers, a t-shirt, a sweatshirt and a pair of trainers as we will be doing PE outdoors. Please try to keep these plain and in dark colours such as black or navy.
Water bottles
Your child has been given a yellow school water bottle. This should be taken home, washed and returned to school each day filled up with water. We have plastic cups available if your child forgets their bottle.
Bags and lunch boxes
Your child just needs to bring their book bag to school. This should have their reading book and reading record in it every day. They can bring a lunch box if they are not having a school dinner. You can send a spare set of clothes which we can keep in school if needed.
Snacks:
Fruit is provided by the school for the children at break time. However, our lunch time is now at 12:20. If your child would like an extra snack at break time, this needs to please be brought in. This needs to please be a healthy snack (no chocolate, crisps etc.) and brought in separated from your child's lunch (if they have a packed lunch too).
Home learning reminders
Home learning is set on a Wednesday and is due back on a Tuesday.
There will be a 'menu' stuck into your child's home learning book. We expect reading to be completed three times a week (minimum). Phonics, spelling and online learning is to be completed weekly. Menu items are expected to be completed throughout the half-term.
Reading:
On a Monday, children will take home a school reading for pleasure book for the week and a Little Wandle book on a Friday . This needs to then be returned on a Friday. Additional books will be available on Bug Club to read over the weekend. All books taken home will be logged. If your child has not finished their book in that week, they can keep their book the following week and hand it in on the following Friday. Your child will have a banded book based on their phonics level and a book they have chosen to read for pleasure.
On a Friday, spellings will be sent in their purple home learning books posted on Class Dojo for the children to practise over the following week. Children will be tested on their spellings every Friday and a new set will be sent out for the following week. Their spellings will be based on their corresponding phonics patterns that they are learning until the following term.
Online Resources:
Your child will have access to the following sites: Bug Club (on Active Learn), Times Table Rockstars, Purple Mash, IXL and Expresso. We recommend that your child uses their membership given by the school to the best of their advantage by thoroughly exploring these websites at home. These are really amazing and can really help to support and enhance home learning. We will upload your child's passwords for the sites to Class Dojo and a paper copy will be sent home.
Bike Permits
If your child bikes to school and keeps their bike locked in school grounds, you will need to please apply for a bike permit. If you would like to apply for a bike permit simply complete the form below. The school have limited spaces so will be allocating these to pupils who live the furthest away from school. The link for this will be posted on Class Dojo in the near future.
If you have any questions or concerns, please do not hesitate to contact your child's class teacher via Class Dojo, myself or Miss Wilson.
We look forward to working with you and your children throughout the year.
Mrs Welsh, Miss Tangl, and Miss MacGregor.