Upper School
Welcome to the Autumn Term of the academic school year 2022-23. We are looking forward to a great term of learning!
Within upper school, we have an extremely strong team of teachers and leaders:
Teachers:
Mrs Urciuoli - Year 6 Teacher, Assessment Leader and Upper School Phase Leader
Mr Allesbrook- Year 6 Teacher / Science Leader
Dr Tether - Year 6 Teacher / Arts Leader
Mrs Peacock-Millington - Supporting Teacher / Deputy Head
Mrs Schofield - Year 5 Teacher / Maths Leader/ Year 5 Leader
Mrs Thomas - Year 5 Teacher
Mrs Ticehurst - Year 5 Teacher
Mrs Churchill - Year 5/6 Teacher / KS2 Writing Leader
Mrs Arnold - Supporting Teacher
Teaching Assistants
Miss Judge, Ms Knibbs, Mrs Brewer, Mrs Johnson, Mrs Nespoli, Mrs Quinn and Mrs Isnovoiu.
Communication:
As the children get older, we appreciate it can be difficult for some parents to find the time to come into school around their work but we would greatly appreciate as much parental involvement as possible so do not hesitate to keep in touch.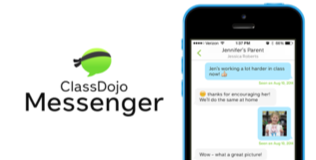 Class DoJo is the most effective way to get into contact with your child's class teacher. If you are not already set up on class DoJo, please can we urge you to do it as a matter of urgency.
We also hope to be running various parent workshops across the year. We hope to see you all there. If you have any suggestions of what support you feel you and the other parents could benefit from, we welcome the ideas.
Home Learning:
In school, we will be working hard to help the children with their learning, but there is much that can be done at home to help boost their learning. As well as the daily expectation of reading, spelling and times tables, there is a range of resources we have provided to support your children's learning at home. Please encourage use of a range of them:
Spelling Shed
www.ixl.com
TT Rockstars
Active Learn with access to Bug Club
PiXL Unlock app to practice spelling and grammar
PiXL Mental Maths App
If you have any queries about log in details or anything at all, please contact your child's class teacher via DoJo.
We are so happy to be back to what we hope to be a 'normal' year and although we are trying to make life at school as normal as possible for the children, we are still putting the health and safety of the children and staff first with lots of extra measures to keep everyone safe. We thank you for your help with this.
I look forward to the new term ahead. Please let me know if I can help you in any way.
Thanks
Mrs Urciuoli :)
____________________________________________________________________________