The Arts
Curriculum
The Arts have the role in education of helping children become like themselves instead of more like everyone else. This is something which we aim to encourage and foster at Southfields. Southfield's teachers value creativity and expression, therefore highly value the teaching of 'The Arts'. As a school, we believe it is essential to provide memorable experiences for our pupils in all subjects. The Arts provide unique pathways to learning which we fully embrace and have over many years. We have unique child-lead learning opportunities within the school, where all pupils regularly use the Arts to inspire independent learning. For instance, in the 'Morphus and Nonsense' shop, pupils are inspired to use a variety of artefacts for mark making and creatively explore the power of words and imagination through the Arts.
The school embraces the Arts, which is evident in our internal and external environment. Early cavemen mark making paintings, aboriginal burial poles and internal cafes are used to promote modern foreign languages. Pianos are dotted around the school and all pupils learn to play tuned instruments and read musical notation; we believe supports work and standards in mathematics. Dance provides amazing memorable experiences in Science. The Arts underpins most of the curriculum and we fully use its magic to ensure our pupils have vibrant and interesting education.
Events and Workshops
At Southfields Primary School, we offer our children ample opportunities and experiences that expose them to the arts and inspire them on their journeys. We want to encourage and foster a love for the arts so workshops and events are arranged across the year.
Akasha Mead: 26th November 2020
"She inspired me to not give up as you won't get it right the first time."
"I have been inspired because realism looks beautiful and it is amazing how real like it looks." - Laura
The children at Southfields were lucky to have a zoom workshop with Akasha Mead. Akasha Mead is a self taught coloured pencil realism artist. The children got to view her workshop, watch a demonstration of her completing a drawing and the opportunity to ask her questions. They were blown away by her spectacular art work and thorough enjoyed the experience.
"My favourite part was when she showed us the drawings because they were amazing." - Thomas
"I really liked the part where she showed the studio as I loved to see the organisation." - Lucy
Some of our Year 6 children attempted to create their own drawings after Akasha's workshop.

Thorpe Hall Hospice: Virtual Christmas Carols 07.12.20
Our school had the amazing opportunity to perform for the residents at Thorpe Hall Hospice, bringing Christmas cheer through their candid and enjoyable performances. Pupils and parents from our community took part in this project, bringing joy to all residents.
Thorpe Hall Hospice Performance
The Artsmark
Our school has recently embarked on its Artsmark journey, exploring different ways to improve our Arts provision through a carefully designed project aimed to enhance teaching and learning across the curriculum. In our research stages, we have found that Drama and Art-related activities can be used to boost children's engagement across all areas of the curriculum, working successfully to support our school's action plan. To support this, we were able to deliver training based on carefully selected Drama activities, enabling teachers to plan engaging lessons in all subject areas.
As a school, we are currently in our first stage of implementation, where the use of Drama is being consolidated across the curriculum in order to support teaching and learning. Our recent Autumn Artsmark Review showed that teachers are using Drama confidently and this has had a positive impact on our children's Spoken Language, Writing and even Science understanding.Instead of using Drama as a standalone subject, this is currently embedded in all areas of the curriculum such as RE lessons, where freeze frames are used to show the Ten Commandments or when writing narratives, to create soundscapes in a setting.
The Arts Through our Eyes
Virtual Clubs 'Through Our Eyes' were shared with pupils and parents on Monday 30th November and have been received well by those in school and at home. With a range of activities, including Art, Music, Mathematics and Science, the clubs enable children to access extra-curricular learning from the comfort of their home. The teachers involved were able to deliver sessions linked to their subjects and share their expertise with pupils across the school. Furthermore, the clubs support our Children's University provision, as members are able to gain hours towards their certificates by taking part. The videos will be updated in the Spring term, where new learning will be shared by teachers and other members of staff who wish to take part. From recent parent feedback, the clubs are a success because of their accessibility and variety of activities presented.
The Arts and Well-Being
Access to arts opportunities and participation in the arts can dramatically improve health outcomes and well-being. Taking part in creative sessions can boost a young person's self-esteem, regardless of their ability or inclination for artistic expression. Creativity is also well recognised for its potential to heal people; express hidden emotions and reduce stress, fear and anxiety.
Engaging young people in the arts can inspire and motivate as well as open up new possibilities for creative expression and imagination. It encourages children to question and connect with the world around them; nurture positive aspirations; confidence and the capacity for critical thinking. It can also help young people to develop the resilience to manage challenging life circumstances.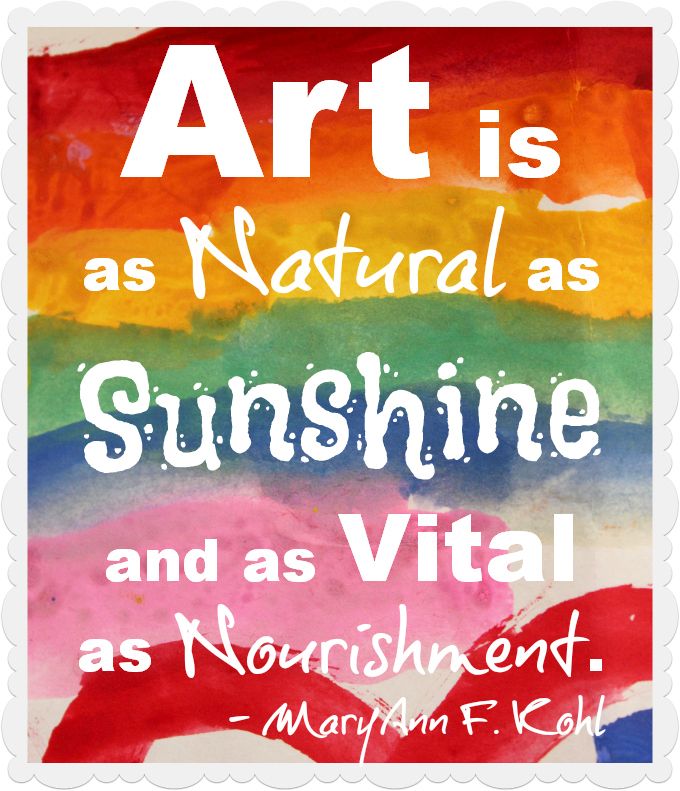 The Art Policy can be found here