Reading
Our Whole School Reading Approach
A Celebration of Books
Our Whole School Reading Snapshot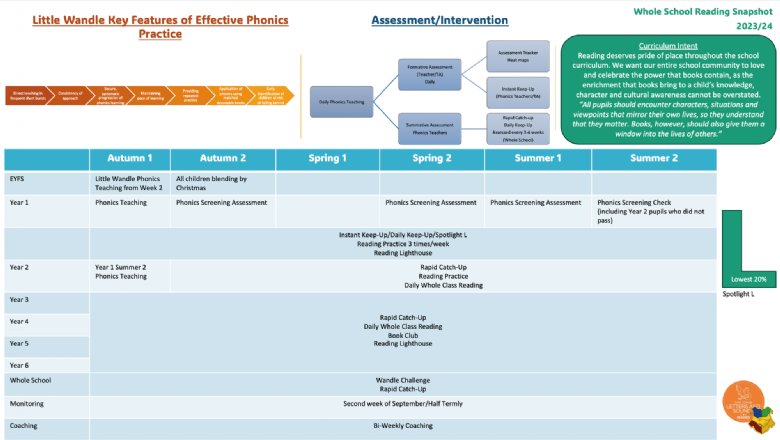 Our Rationale
At Southfields Primary School, we strongly believe that reading provides the foundations for academic success, exciting careers and well-rounded lives. We aspire to create a hub of passion towards reading to allow all children to become skilled independent readers that achieve personal enrichment. We value reading with fluency and for a deeper understanding, as we know that fluent readers will access knowledge and use this to expand learning and make links to the wider world. Our approach will prioritise the exposure to a wide range of texts, challenging in content and lexical density, modelling how to read and comprehend successfully through explicit instruction and questioning. This utilises pupils' phonetic skills and develops vocabulary to aid background and contextual understanding needed to comprehend successfully.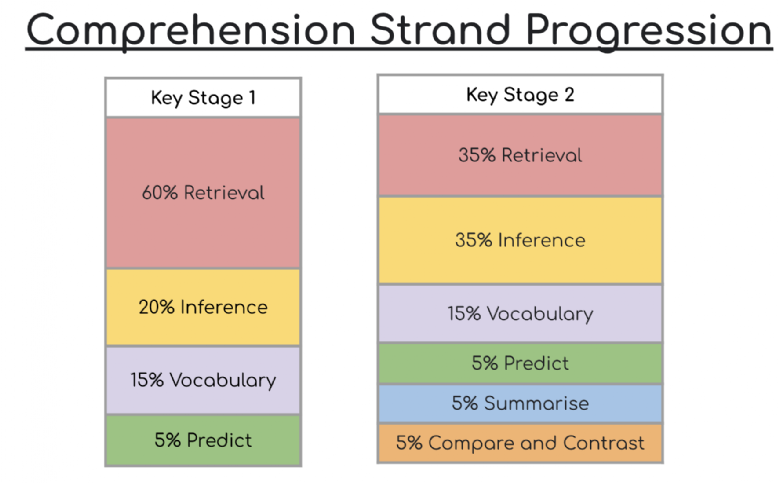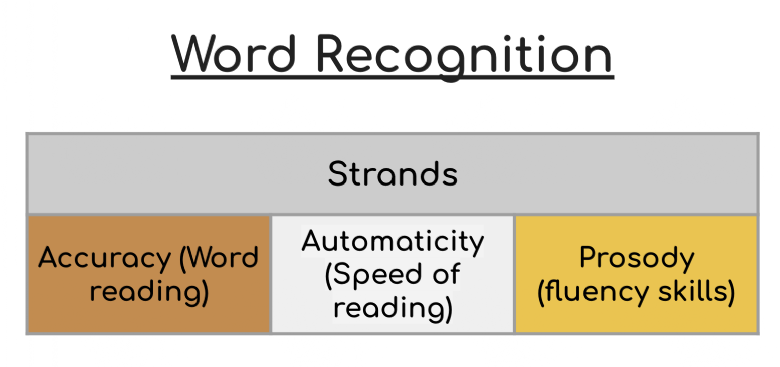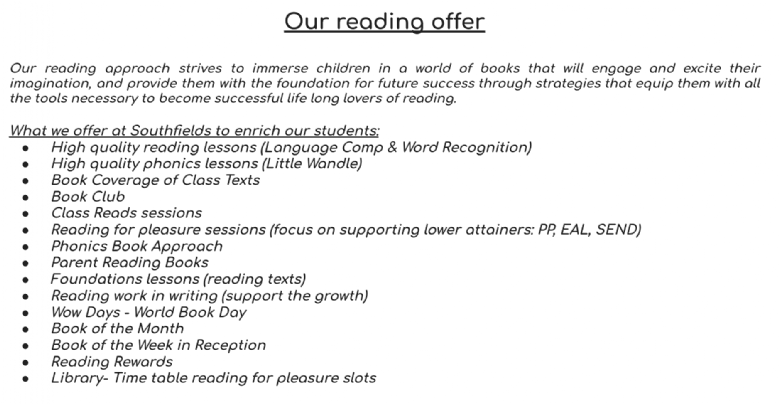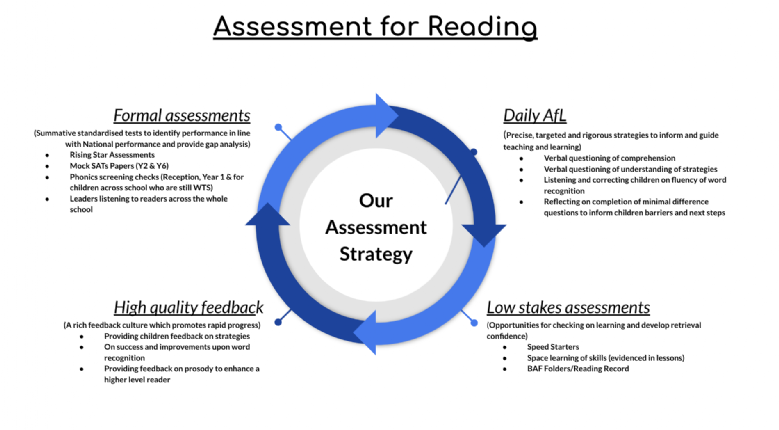 Strategy Lead: Mrs C Welsh
English Lead: Mrs C Welsh
Reading Lead: Mrs M Arnold
KS1 Writing and GHaSp: Mrs C Welsh
KS2 Writing: Mrs S Churchill.
Phonics lead and LA Phonics Champion – Miss E Wilson (Maternity)
Phonics Intervention Teacher – Mrs J Clark
Link Governor – Mrs Tracey Whale