PE and Sports
Southfields is committed to a broad and balanced Sports, Fitness and PE education. We have been lucky enough to receive Sports Funding in previous years and we have used this to ensure our pupils have been provided with a range of activities to develop healthy bodies and minds.
We are delighted to inform you that the Sport Premium Funding has continued again for the academic year 2021-22, therefore we will be doing our best to use this funding effectively and safely within any restrictions that we may come up against this year. With this funding we will be able to continue to provide an excellent sporting curriculum both in and after school.
Please see below for our curriculum overview, progression maps or alternatively click on the right hand buttons to find out more.
PE, as with many other aspects within the curriculum has been looking slightly different now the children have returned to our school, however we are still committed to providing high quality lessons. Below you will find the guidelines we will be following to ensure we are going to be keeping children safe in PE lessons during the Covid-19 pandemic. Our online planning resource that has been purchased by Southfields has adpated lessons to ensure children's safety is paramount. The link for this resources is https://www.completeperesource.com.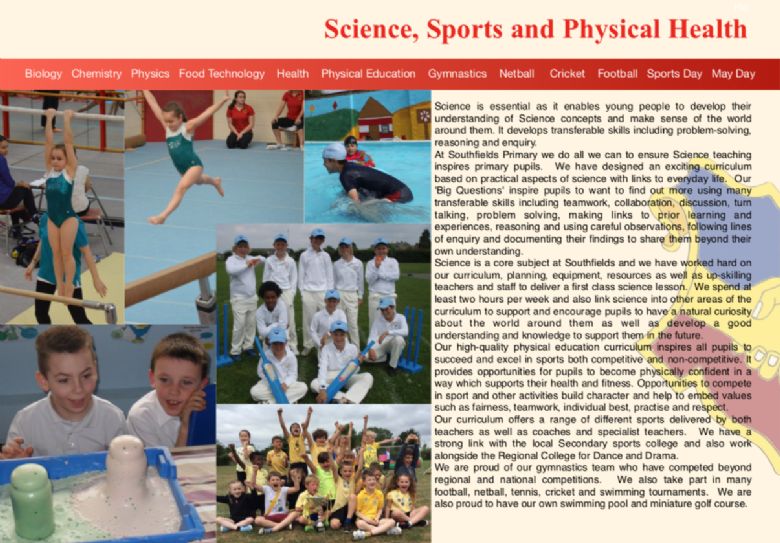 The Swimming Pool Policy can be found here.
The PE Policy can be found here.