Our Curriculum
At Southfields School: Vision, Aims and Curriculum Intent:
Our children are not statistics: they are the future. We will equip them with the skills and knowledge to shape their world and become happy, confident and productive members of society.
We believe the most effective way of achieving these aims is through the promotion of enquiry and curiosity, enthusiasm and challenge, sharing and learning together, the acceptance and embracing of differences, openness, respect and perseverance.
Our school aims to be an inclusive school where all children are welcome, feel happy and look forward to their school day. Every child is unique and we view those differences as opportunities for adults and children alike to learn more from each other.
Our vision:
All children who attend Southfields Primary School will become enthusiasts of learning, with an eagerness to question and discover more about the world they live in. They will be highly knowledgeable ab0ut key concepts from across the various subjects taught in the curriculum. Children will be provided with a high standard of teaching and learning, with the use of quality resources and an intention to provide memorable learning experiences at its core.
At Southfields Primary School, our curriculum is at the heart of our children and our community. All departments across the school are involved with delivering various elements of the curriculum and this provides the foundation for creating knowledgeable and creative thinkers of the future, who are provided with the tools to be successful in the modern world.
The Year 3 and 4 INTERIM Curriculum, as we transition from Rising Stars to Kapow, is found below: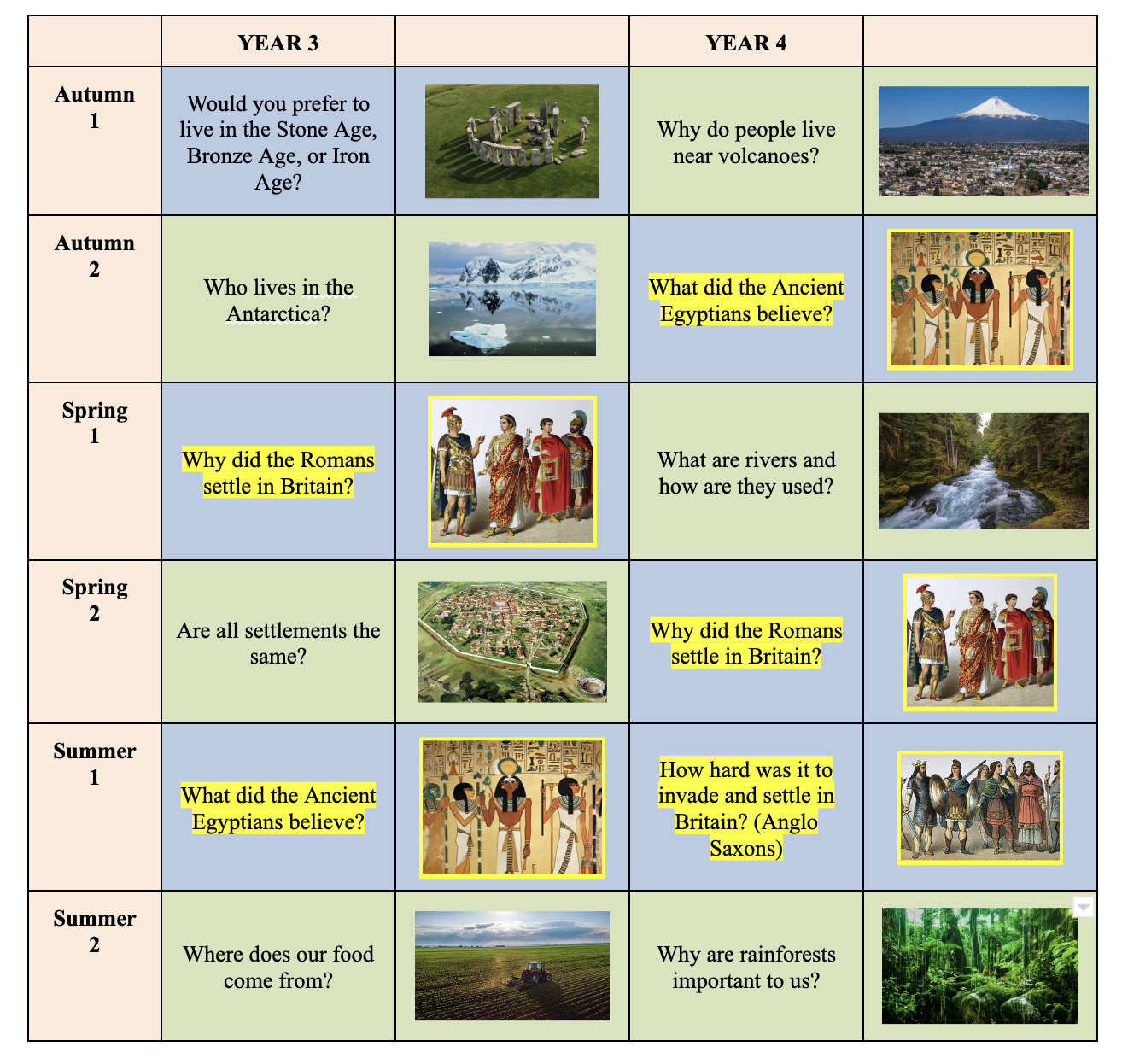 For more information about how we teach each subject, please click on the links below to be taken to the subject areas of the website.
All of our other subject areas can be found via our Curriculum page