English
At Southfields, English is a key priority. Pupils are taught to read, write, spell and use their phonics.
The aims at Southfields are to teach:
Oracy/Speaking and Listening
Reading
Writing
Grammar, Spelling and Punctuation
There are separate policies for
Guided Reading
Handwriting
Phonics
The overarching aim for English in the national curriculum is to promote high standards of language and literacy by equipping pupils with a strong command of the spoken and written language, and to develop their love of literature through widespread reading for enjoyment'
National Curriculum
Our Philosophy At Southfields Primary School we aim to provide the children with exciting, cross curricular learning experiences which integrate speaking and listening and reading and writing.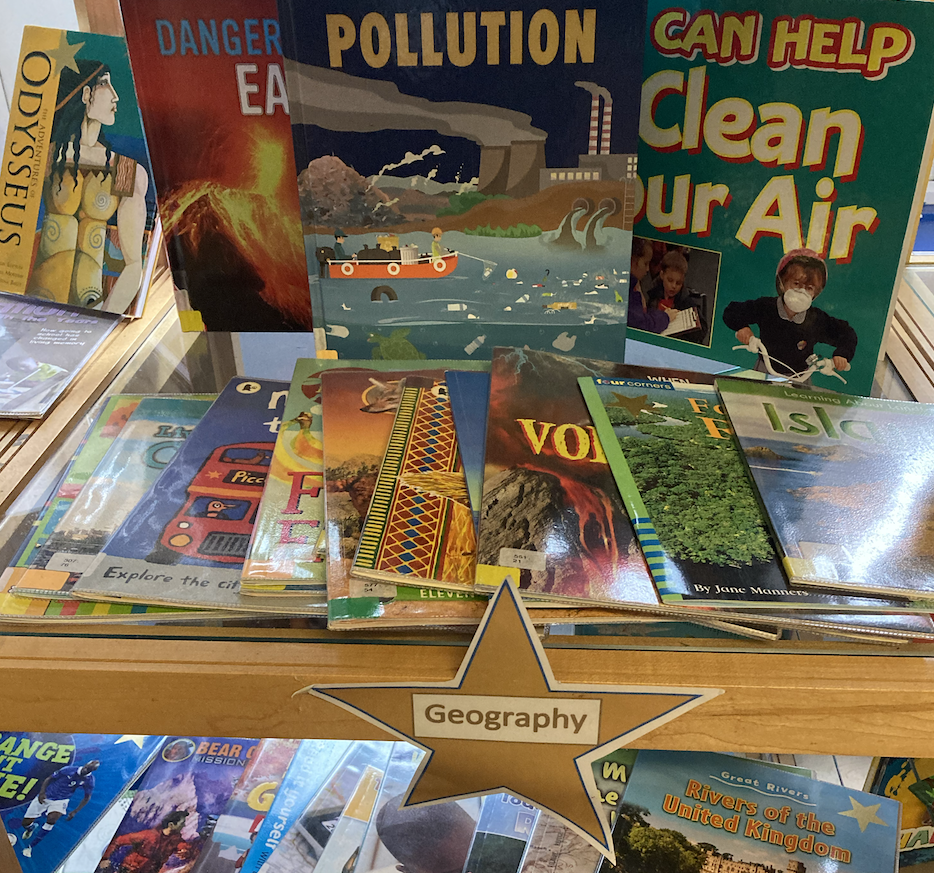 We value writing for real purposes and ensuring that the opportunities we provide the children are meaningful.
Pupils will be given opportunities to develop their use, knowledge and understanding of spoken and written English within a broad and balanced curriculum with opportunities to consolidate and reinforce Literacy skills.
We believe that if we enthuse children, provide them with high quality texts and stimuli they will engage and be motivated to learn.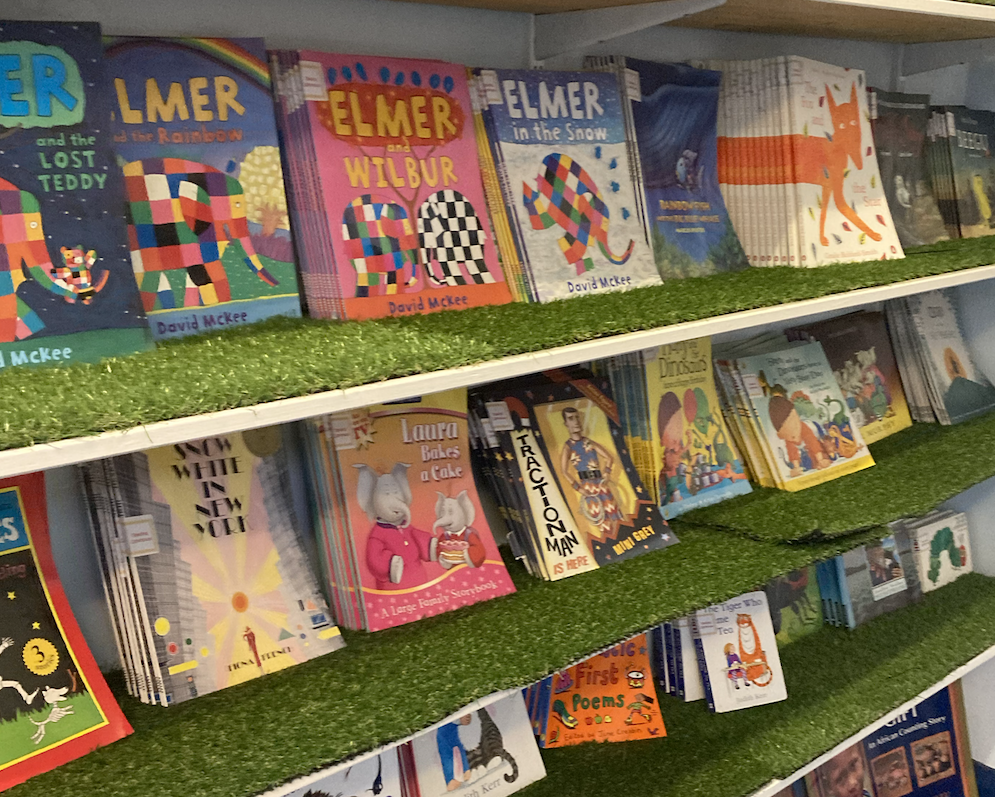 We believe it is important to provide the children with good models (WAGOLL) and will display children's' written work around the school.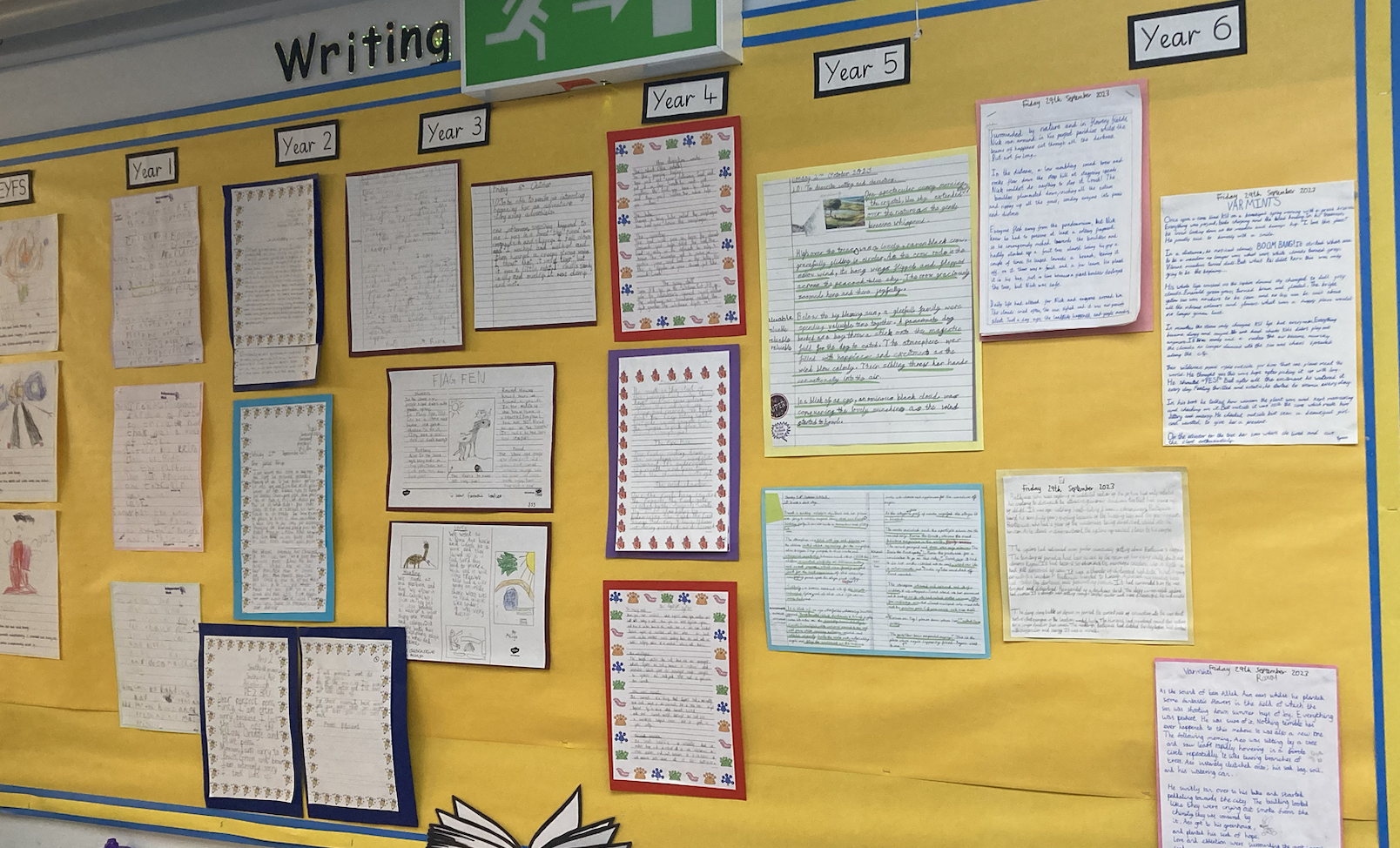 Teachers should also model correct speech, letter formation and handwriting when supporting children and providing feedback.
Teachers will model how to write sentences and paragraphs.
We believe that developing children's love of words and vocabulary is fundamental to their learning.
Pupils at Southfields Primary will leave Year 6:
Reading and writing with confidence, fluency and understanding, being able to write confidently, drawing on their experience of reading high quality texts which have been inspired by 'The Power of Reading' programme.
Being able to write clearly, accurately and coherently, adapting their language and style for a range of audiences and in a variety of genres.
Confident when talking to a range of audiences, being able to use discussion to elaborate and explain clearly their understanding and ideas.
Having a greater and more sophisticated vocabulary and a deeper understanding of the meaning of words and how to use them in context.
Using their developing imagination and inventiveness.
With a greater appreciation of our rich and varied heritage.
Being able to spell in line with the statutory requirements of the National Curriculum.
Statutory Requirements
Statutory requirements for the teaching and learning of English are laid out in the DFE National Curriculum and in the communication and Language and Literacy sections of the Statutory Framework for the Early Years Foundation Stage 2020.
As a school we also use Development Matters 2020 non-statutory guidance for supporting children within the EYFS.
The English Programme of study for KS1 and KS2 is broken into 4 key areas:
Spoken Language
Reading
Writing ( transcription, handwriting and presentation)
Spelling Grammar, Punctuation
Foundation Stage
In Foundation Stage children are given the opportunities to :
Speak, listen and represent ideas
Use communication, language and Literacy in every part of the curriculum.
Become immersed in an environment rich in print and opportunities to communicate.
Key Stage One
Children are given opportunities to:
Speak confidently and listen to what other people say.
Learn to write independently and with enthusiasm.
Use language to explore their own experiences and imaginary worlds.
To speak, listen, read and write within all curriculum areas and within all literary genres.
Key Stage Two
Children are given opportunities to:
Change the way they speak and write to suit different situations, purposes and audiences
To explore the use of language in a range of texts.
To learn how the structure of language works.
To develop a stamina for writing and to be able to write at length.
To read a variety of genre of books
.
How do we teach Writing at Southfields Primary School?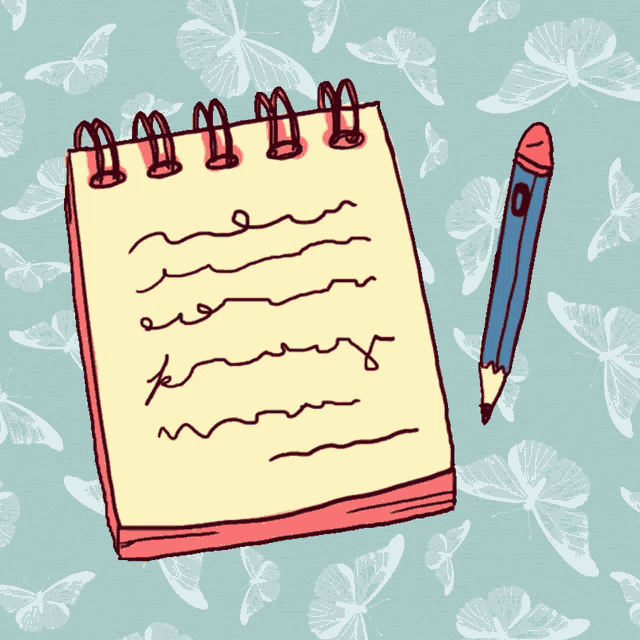 Writing is taught in either weekly or two weekly blocks, linked to a high quality text.
We acknowledge that Grammar sessions can be taught discreetly but can also be interwoven at an appropriate teaching point. We also teach grammar through DEW.
Writing is taught best when the children have good models of writing using quality texts.
At Southfields we use long, medium and short term planning for English.
The English Policy is available on the here