Thank you :)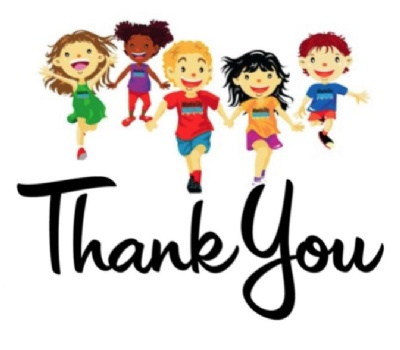 On behalf of all of the staff and children, we would just like to say a huge thank you to all of the parents, grandparents, aunties, uncles, brothers, sisters and friends for coming along to support our Sports Days and joining in on all of the fun...we have a feeling that there may be some new athletes taking up the javelin in the not too distant future!
With 7 events held throughout the week, can we please say a special thank you to all of the staff who have been here early to set up in the mornings, stayed late to pack everything away and help to organise the events during the day. Can we also say a big thank you to the PTA who have manned the strawberries and refreshments all week, it was very much appreciated. A special mention must also go to the dance troop for opening the event every day, I don't think we will ever get tired of watching it :) and the Sports Ambassadors for helping to set up the races and cheer the children along too!

Finally, can we say a big thank you and well done to all of the children for taking part. They were all truly so fantastic and it was lovely to witness some tremendous team spirit and respect for one another.

All that is left to say is have a wonderful weekend, enjoy the nice weather and we will see you all back on Monday for the start of another busy Southfields week!