Meteor Crash Lands on School Site!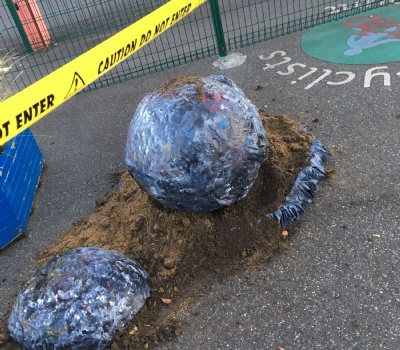 Meteor Crash Lands at Southfields Primary School
A meteor has landed here at Southfields! The children have had a great day conducting science experiments linking to the meteor. We look forward to sharing their findings and work related with our day with you all at our upcoming Science Fair on Friday 1st December.

See you all there!