PTA Sunflower Competition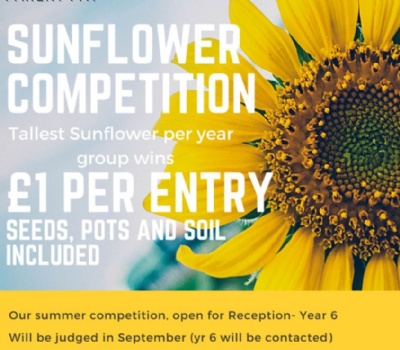 The PTA have come up with a really fun way of raising money in the form of a Sunflower Competition.
£1 per entry (seeds, pot and soil included)
Tallest Sunflower per year group wins.
Winner to be judged in September.
I think the children will really enjoy this competition. We will put the link on Parent Pay today so you can book from tomorrow onwards if you would like to take part.