Mr Potato Head Challenge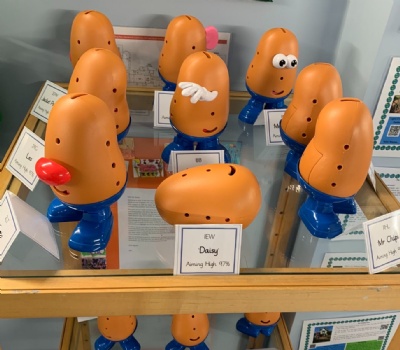 A new start to the academic year and a new challenge for the pupils. Find out more about the Mr Potato Head Challenge.
As you will all be aware, we work very hard on promoting good attendance at school and have various awards for punctuality and attendance across the school. This year we have introduced a brand new challenge - the Mr Potato Head Challenge.
Every week we will look at each classes attendance and if the children have achieved over 97% attendance combined, they will be able to add an accessory too their Mr Potato Head. Already we can see the competitiveness of the children (and staff) as the first few weeks of term have come and gone.
There is only one very lonely potato at the moment - come on Miss Wilson's Class!!
Keep your eyes peeled weekly to Class Dojo for further updates on each year groups progress.