The Big Pedal Results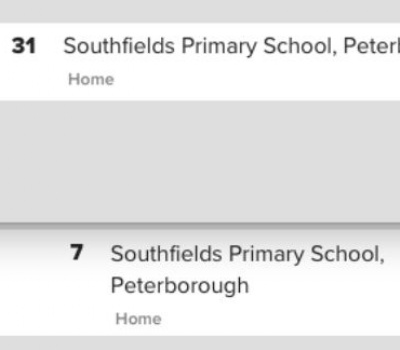 We have just had a look to see where we finished in the competition and we are very proud to say we finished in place 31 across the whole of the UK and 7th for the East of England.

In Peterborough we have placed a fantastic 2nd place!!

Thank you so much to everyone who took part and either biked, scooted or walked (including parking and striding) to school.

Let's see as the weather gets better (hopefully) we can all try to carry this on to get as many people as possible using these forms to get to school.

Well done Team Southfields!