2018 STEM Challenge Winners!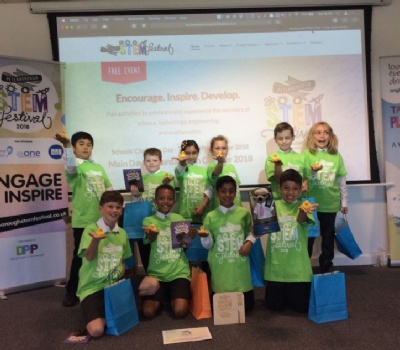 Today our Southfields STEM Team took on the Peterborough STEM Festival School's Challenge Day.
After a day of challenges from a range of areas within STEM we are very proud to say that we are the 2018 STEM School's Challenge Winners!
It was a fantastic day that we cannot wait to repeat in the future. We must retain our Champion Crowns!
Thank you to all of the people who put the festival together, the children all had a great day and have been buzzing about STEM ever since.