The PTA Need YOU!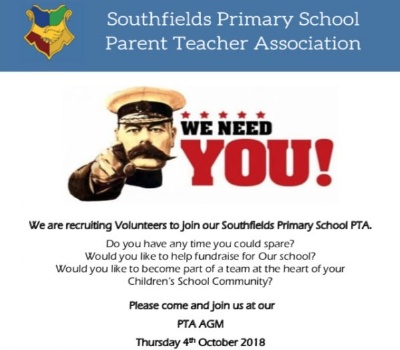 The PTA are recruiting Volunteers to join our Southfields PTA.
There is a PTA AGM on Thursday 4th October 2018 at 3:30pm - please sign in at the main school office.
Whether you wish to be a part of the working committee to help plan and assist in running our fundraising events, can help offer specialist services for future events or would like to be considered for one of the Key Officer Roles then please do not hesitate to contact the team for more details and how to apply.
southfieldsschoolpta@gmail.com